Discussion Starter
·
#1
·
I recently purchased a kydex holster from Crown Holsters for my USPc. Before I get to the review of the holster I have to mention the excellent customer service that I received from Chris Jane the owner.
I went on the website and there was no option for an H&K USPc only the full size USP. I emailed Chris on a Saturday afternoon and within a couple of hours he replied and told me that he did not have a blue gun to use as a mold for the holster, but he had a few people inquire about that model and said he would go ahead and order the blue gun. So problem solved and I placed my order on Saturday June 25. I received my holster on Thursday July 7. That is a very fast turn around time in my opinion, especially when he had to order the blue gun for the mold and there was a holiday thrown into the mix as well.
Now onto price. The model I ordered was $50 with $5 shipping. I went with the no frills black with the standard belt loops for owb carry. He has several options for IWB with soft loops and tuckable clips, and just about any color of kydex you could ever want. He also offers light compatible models as well.
Function of the holster is very nice in my opinion. From what I have read these are comparable to Raven Concealment's Phantom holsters. I have never used a RCS holster so I cannot comment on function of that brand, but I have been carrying with the Crown holster for the past 4 days and have been very pleased with the comfort and function of it.
The retention is perfect in my opinion with it not too tight, and still smooth to draw. I can hold the holster upside down and have to shake it very aggressively to make the pistol come out.
[URL="http://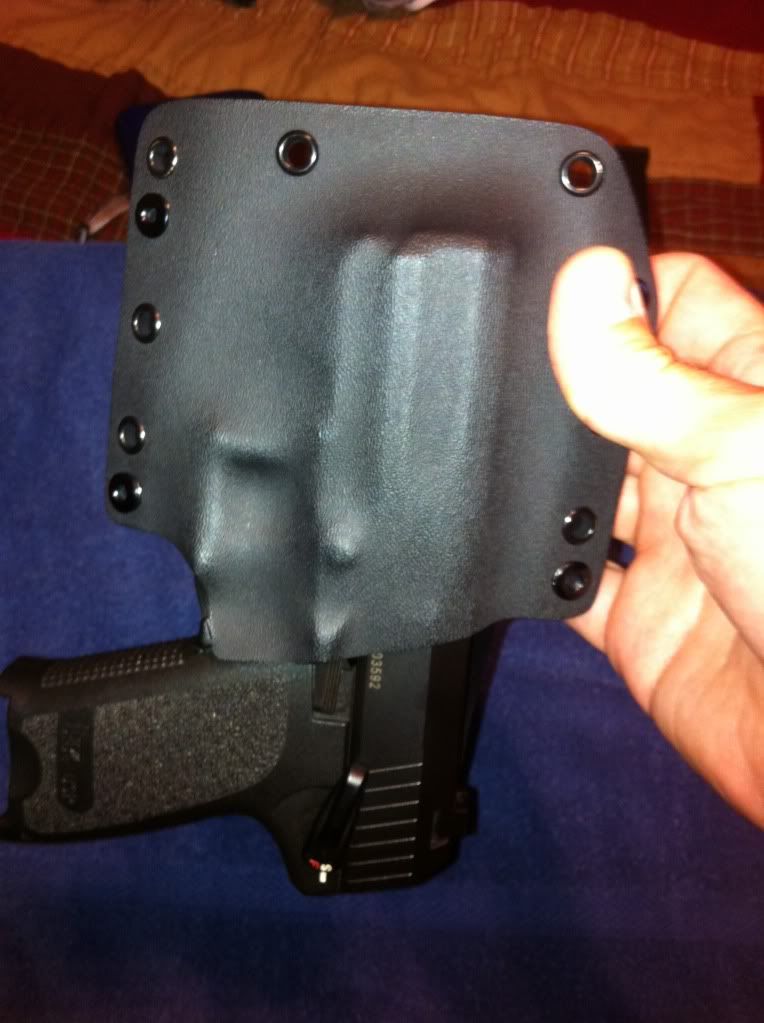 [/URL]
With me being a lefty I asked Chris about the safety/decocker on the right side of the gun. Being that the blue gun had this on the left side for right handed shooters he said we could take a couple different options. He could try to mimic the safety/decocker by hand or he could cut the sweat guard down in a "Magpul Dynamics Cut". I opted for the full sweat guard and the mimiced indent for the safety/decocker. I have not received my control lever yet, but from the looks of the mold on the holster it looks like it will fit just right.
Criticisms as stated in another thread the screws are very soft and Chris is aware of this and working to fix it with better hardware.
Here are some pics of the holster, and I will try to update this with more information as I use this holster longer as well as getting a video if I can.
[URL="http://
[/URL]
[URL="http://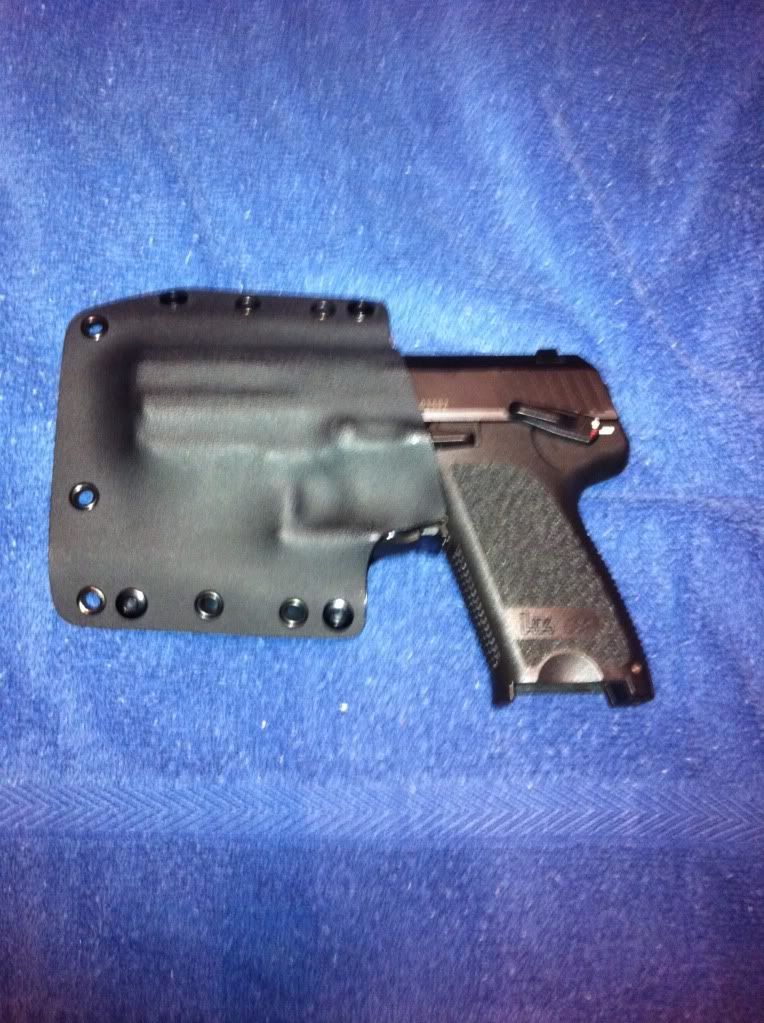 [/URL]
[URL="http://
[/URL]
[URL="http://
[/URL]