Discussion Starter
·
#1
·
Well guys after reading about how some folks colored their lettering with crayons. I decided to give it a go. Hell...what's .93 cents amd two pieces of paper??
Things you need for the crayon method.
Oil
2 pieces of paper
Crayon of your choice
First off remove and then disassemble your slide.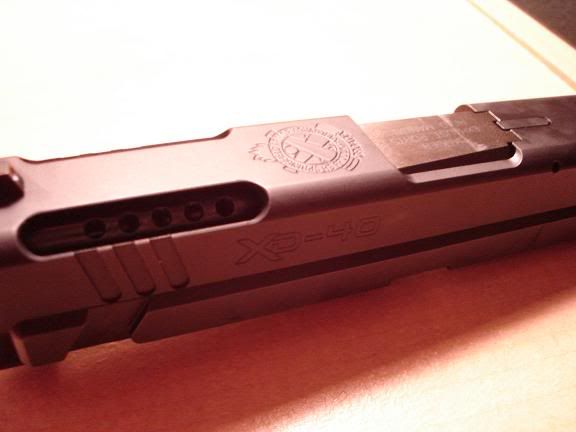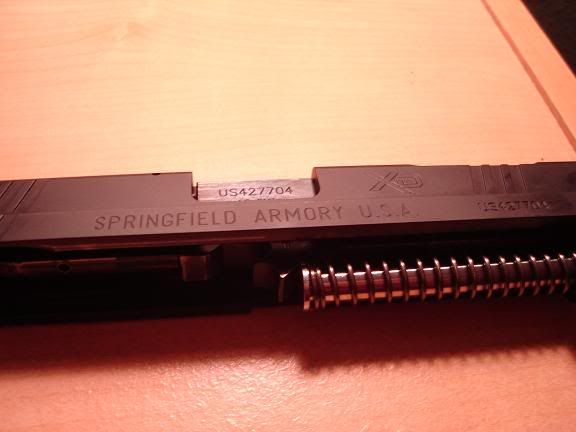 After removing and disassembling your slide
Grab your crayon and start a coloring, reminesce about the old days in preschool and your 1st true love, Sally, the one you shared your mint scented paste with.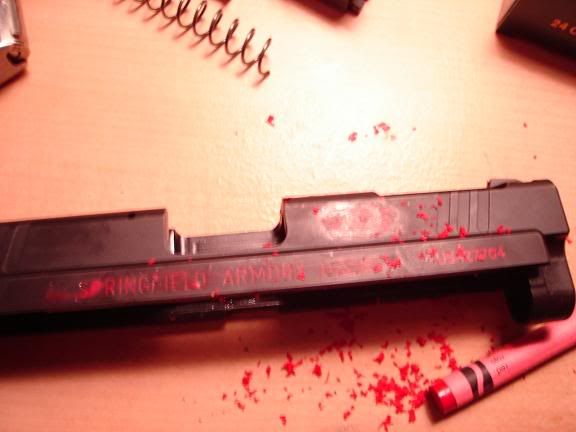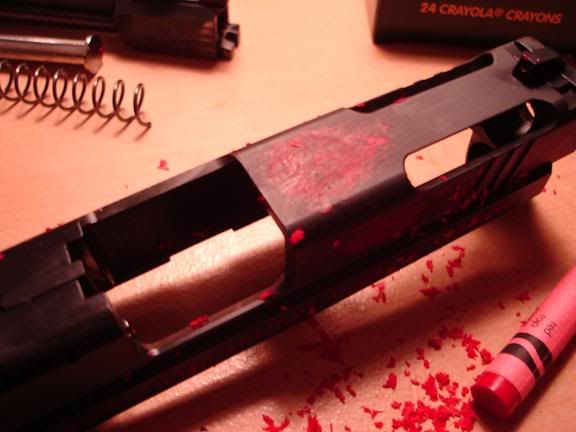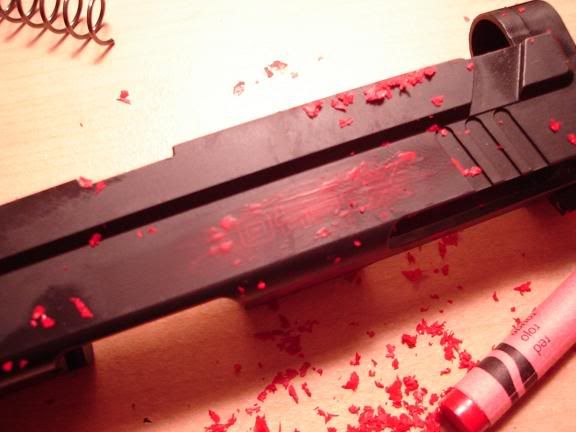 Go ahead and get a good build-up of wax on there. Don't worry it'll come off.
Once you've realized how it'd never work out with you and Sally do to time constraints, unequal sharing of mix scented paste, and her looking at the other boys grab you a piece of paper. Tear it into quadrants and start rubbing away all the excess.
It'll start looking something like this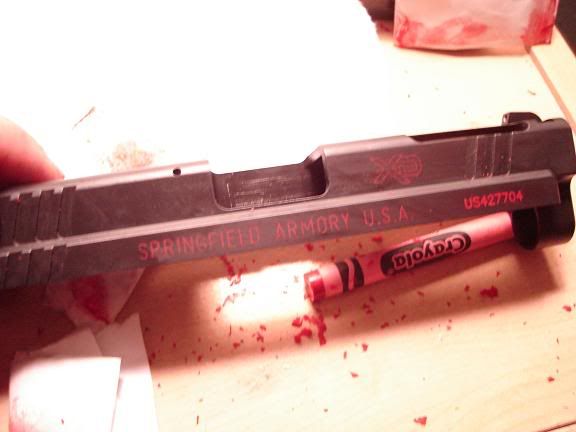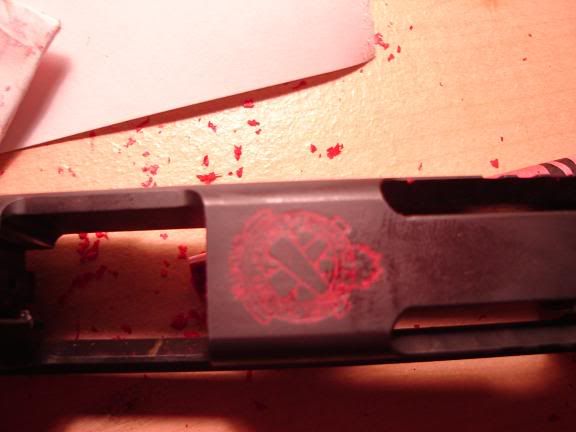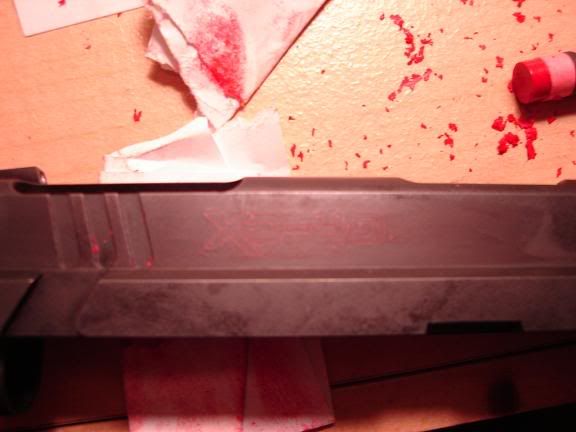 Now once you figured out that this method removes some excess but not all of it, grab your oil and add a dab to a clean piece of paper and go back to rubbing. I feel dirty saying that I rubbed my piece raw :lol:
Now blow away ALL the excess wax pieces, you don't want that crap in your firing mechanism. Once done give her a once over with a terry cloth and more oil and VIOLA!
Le Fin'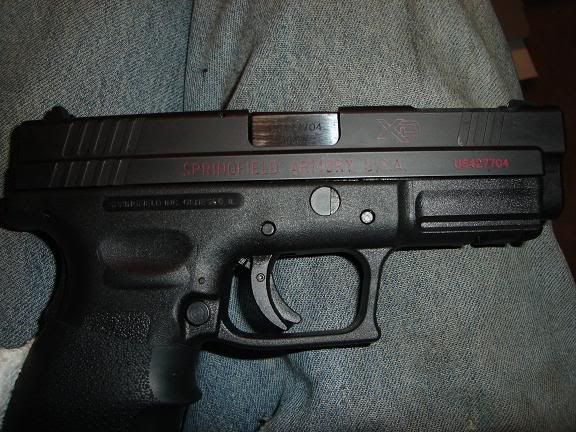 Now...some of the things that I ran into were:
#1 Not enough wax, when you think Sally would think it's enough.....add more.
#2 Don't rub hard.....use the paper to your advantage as a cleaning agent, not a scrubbing brush. When you scrub it takes out small bits, notice my "Springfield Armory" lettering on the slide??
#3 I question the durability of this, so I am going to run 100 or so round through her tomorrow and see what happens.
If it doesn't work out well, then I will repeat the process, but with colored pencils instead.
Isn't coloring fun??