Not great pics, but what I could grab off the drive easily. She has grown a much better VFG since these pics among a few other changes... I'll try to get some better ones soon.
Decent light/detail: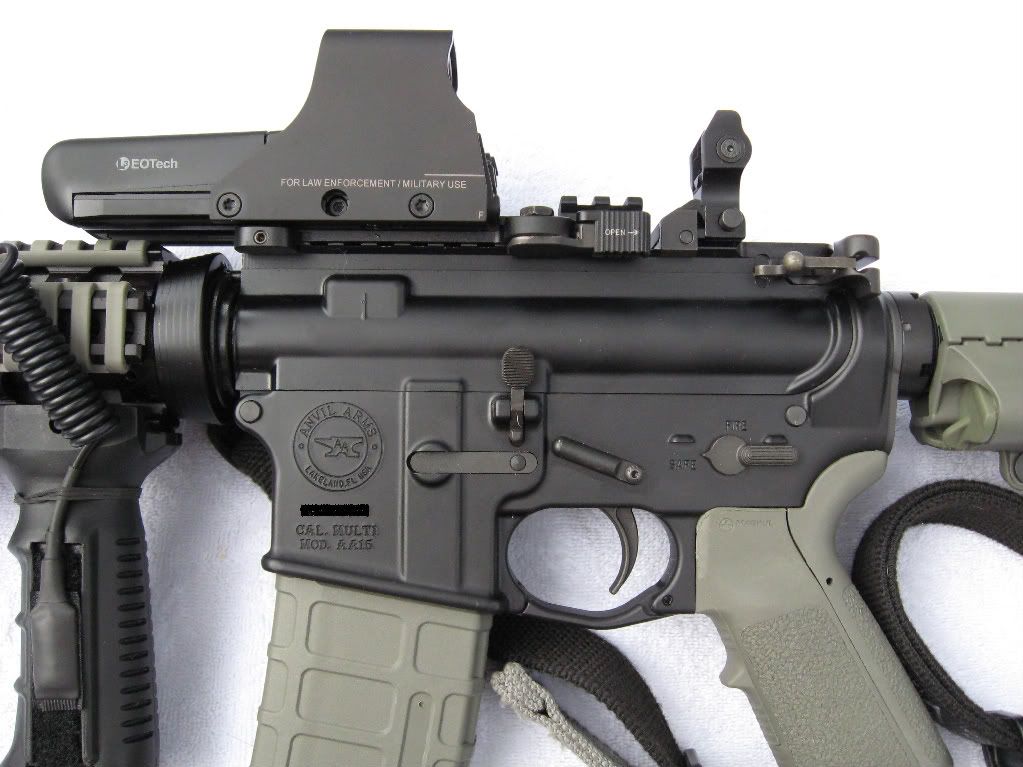 Crappy light on these but they show the whole setup: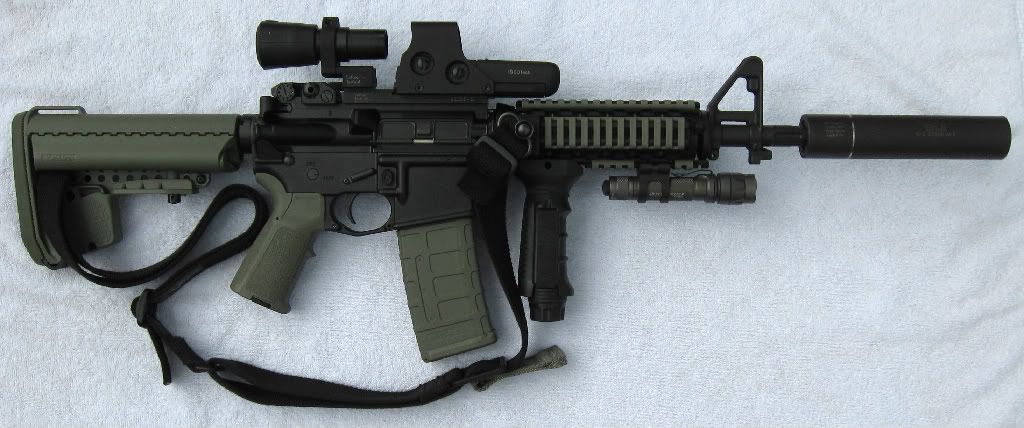 A few more in varying light outdoors and indoors to show how FG can 'shift' colors: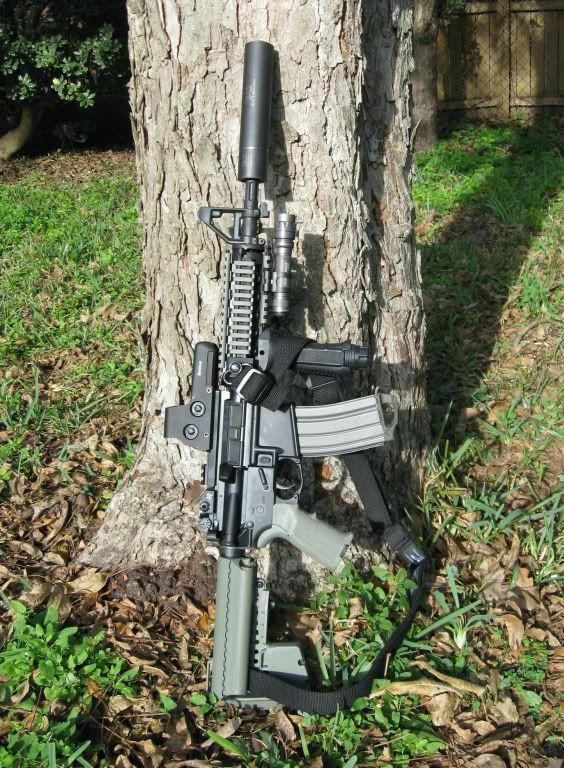 Pic above includes a USGI D&H grey teflon mag with OD Ranger plate.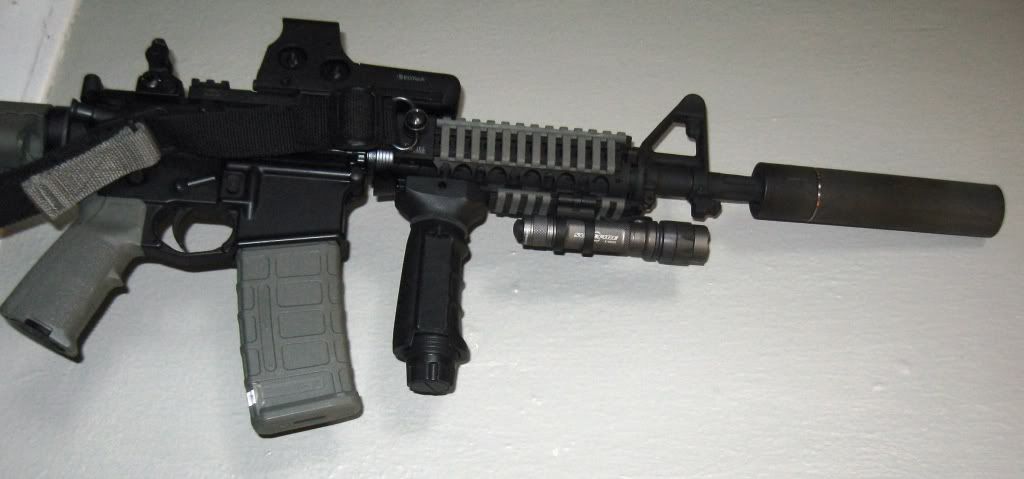 the two pics directly above were a few quick shots early into the house repainting fun...