Discussion Starter
•
#1
•
A cautionary tale I was a firsthand witness to recently.
See something wrong with this cartridge?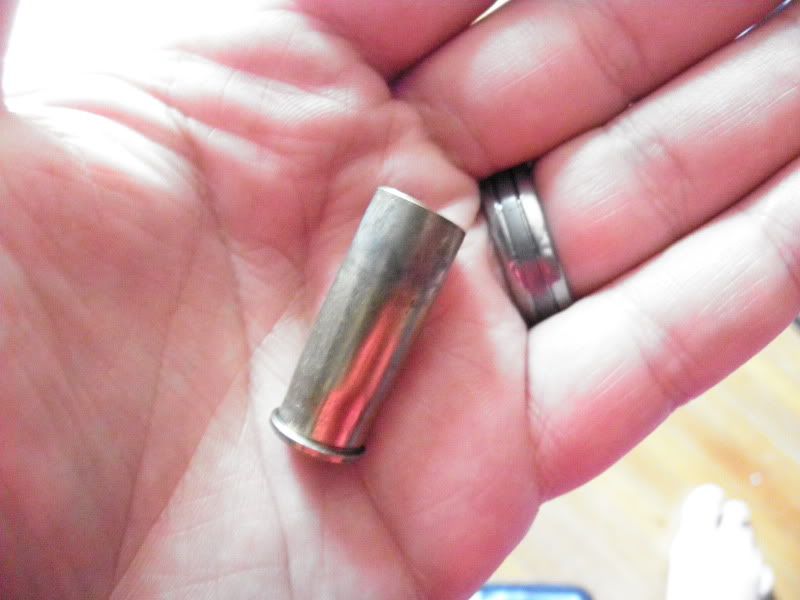 How about now...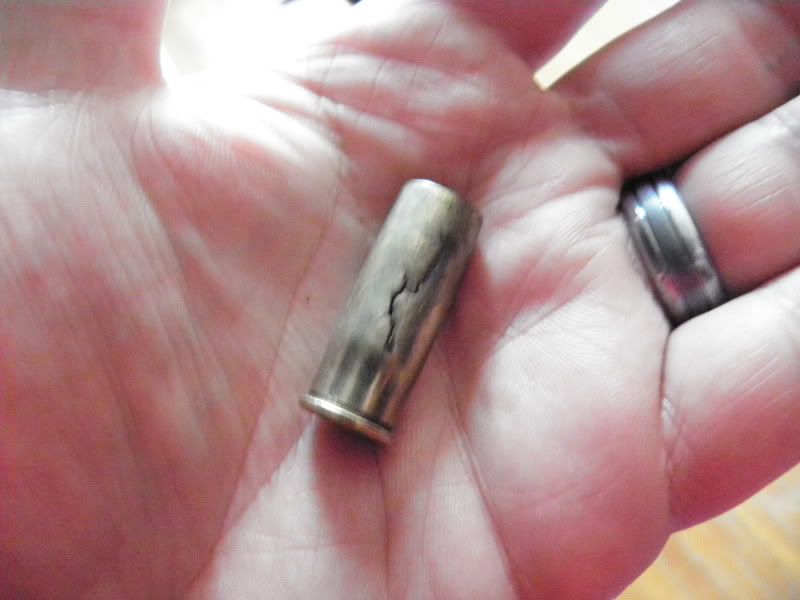 And...the backstory.
Was at the range, a buddy brought his 1907 built Colt model "P" (aka--the Colt Single Action) in .45 Colt. He also brought his Ruger Super Blackhawk in .44 mag.
You can likely see where this is going.
Another buddy asked to shoot the Colt. Was told--sure--the ammo is right there on the table.
Two ammo boxes sat right next to each other. One .44 mag, the oher .45 Colt.
The pistol was loaded...and shot 5 times.
We wondered why the Colt shot keyholes. And then, we wondered why they were so damn hard to extract from the chambers...:shock:
Then, we nearly shat ourselves.
Yep. We just put .44 mag rounds through a century old pistol.
We are fortunate that the .44's were handloads on the cool side. VERY fortunate.
All of the people involved were VERY experienced shooters--people that I'd trust my life to...and I think vice-versa.
But...this is why I've changed my SOP to only one caliber out of the bag at a time...because I don't expect to be that lucky twice.