Discussion Starter
·
#1
·
Just got finished bobbing the hammer on my 3" ruger sp101 .357... Took hours because I lost throne of the little detente in the trigger assembly and had to do a full on carpet search. I ended up scanning the carpet with a magnet for 3 hours until I realized it was stuck to the callis on the bottom of my foot... Made me feel real smart.
After that ordeal I reassembled it to take a look at the finished product. I don't have a grinding wheel or Dremel on hand and my apt complex has ruled against power tools in the lease so I went the way of the diamond cutting file. Took an hour to cut off the spur going pass by pass and then another hour to shape it. Kind of crude and not polished, but I am very happy with the results and after pulling the trigger I found that the trigger pull seemed about 2 lbs lighter than before. I didn't touch anything inside the gun since it is my regular security duty weapon for while I am in the guard truck. It sits crossroad in a simply rugged holster most of the time.
Before: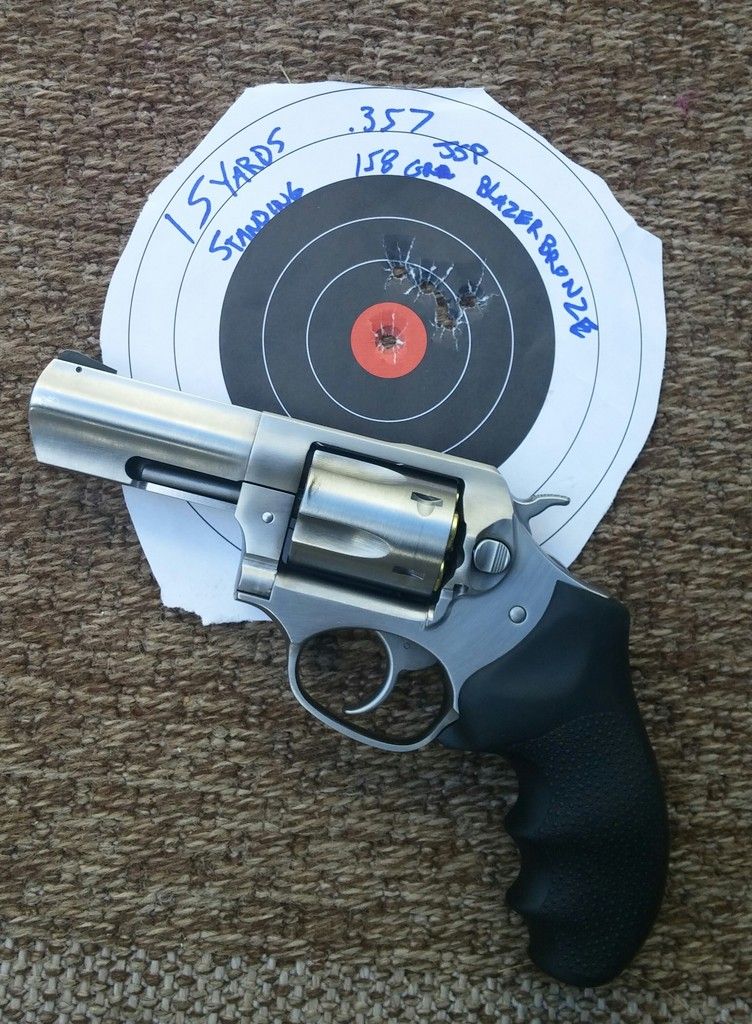 After: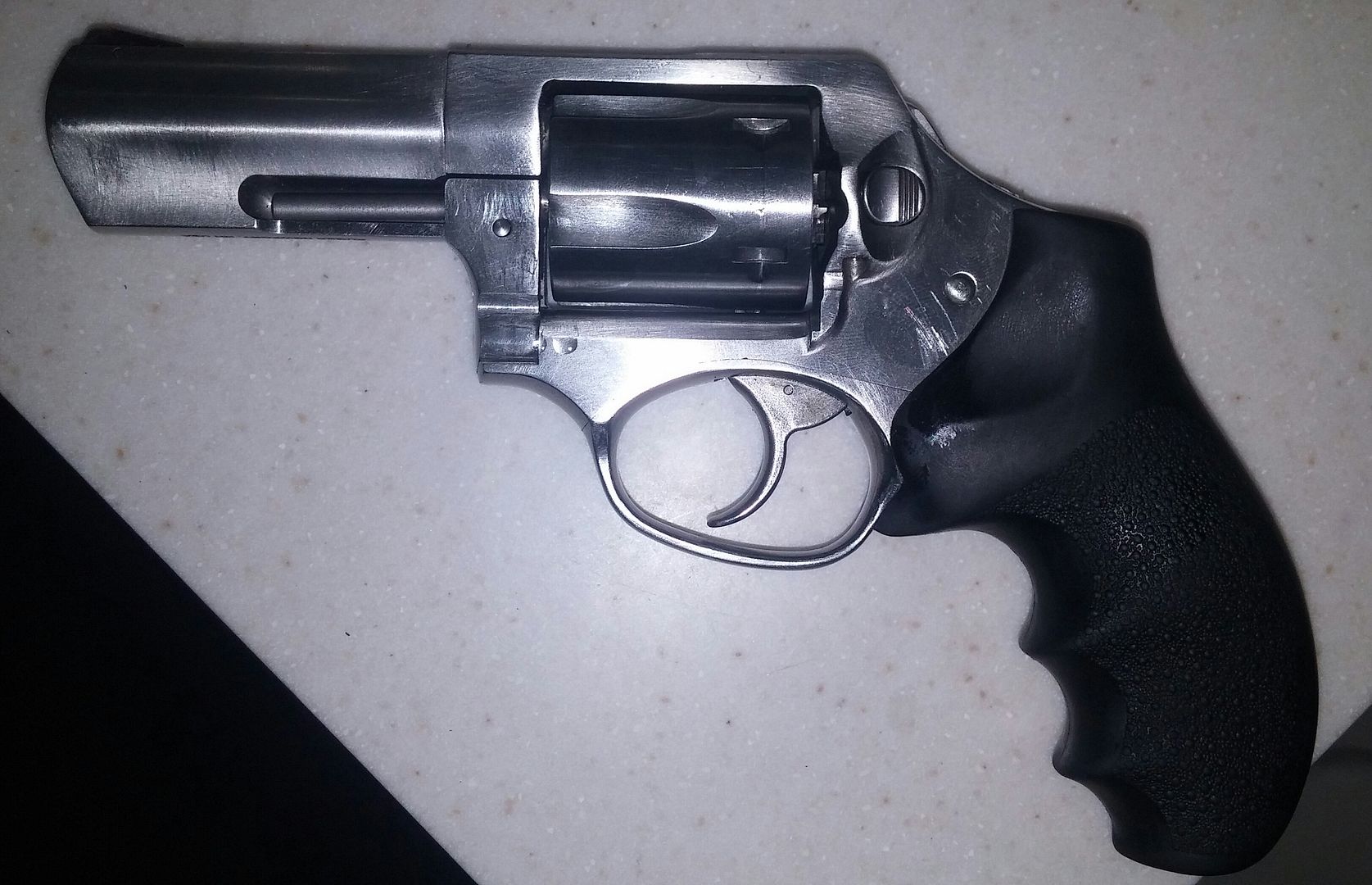 Next project is going to be a new front sight. I need some help deciding between the trijicon offering and a fiber optic one. It will eventually double as a CCW for EP.
Any thoughts on the fiber optic vs trijicon? I'm leaning towards the trijicon because of the fact that it will be carried at night. But I like the idea of a good fiber optic sight with the red insert for daytime shooting and I really can't decide...