Discussion Starter
·
#1
·
Our President-elect, that is.
I went to the LGS today, looking for...oh, I don't know...was considering picking up a second G30...when I came across this bad boy...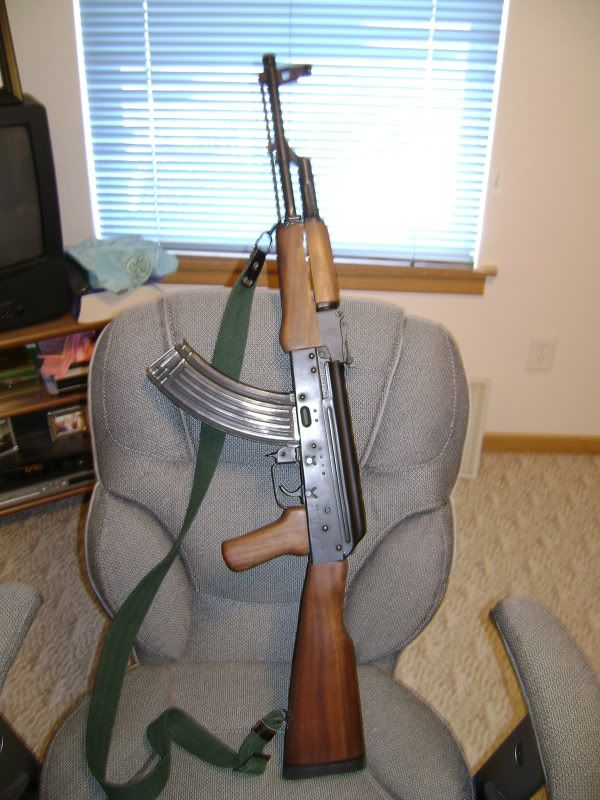 Nice little Maadi that someone went and did all the 922r work on already. It came with the original thumbhole stock & handguards...The barrel has a welded-on thread protector, I figure a couple of minutes with a grinder should take care of that...
This is my first AK-type...what do I need to know?