Discussion Starter
·
#1
·
This one's been on my want list for a while now...
Beretta 950bs Jetfire .25acp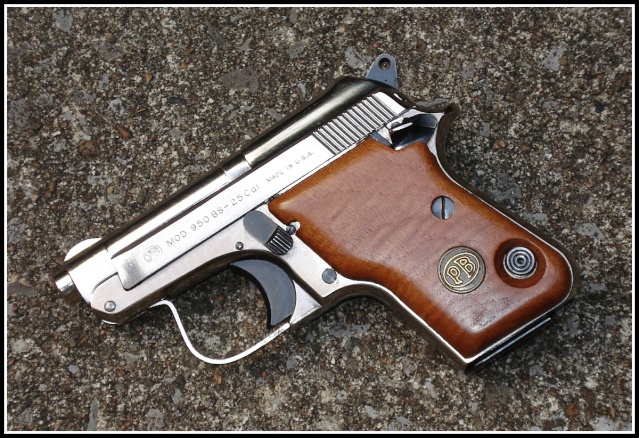 Like my 3032 Tomcat and 21a Bobcat, the Jetfire features the signature tip-up barrel...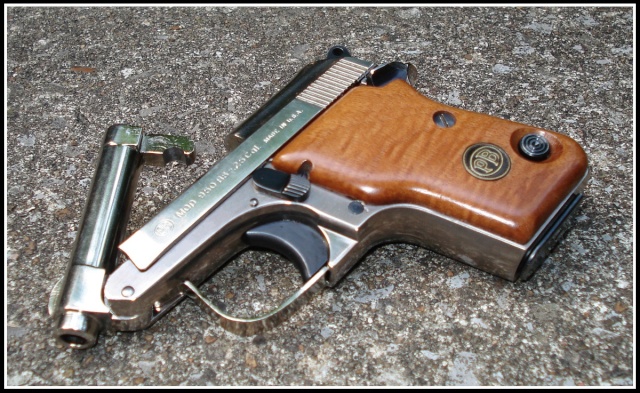 However, the Jetfire is an older model with a single-action only trigger. Only produced for a few years, models with the nickel finish are a bit hard to come by, so when I found this little baby at my LGS there was no way I was leaving without it. It was pretty gunked up, but once I cleaned off several years of accumulated grime it turned out to be in remarkable condition. It came with the standard plastic factory grips, but that simply wouldn't do. I picked up the wood medallion grips on a gunbroker auction and put them on after a thorough stripping and cleaning. She turned out to be a real beauty!
Here it is with my other Beretta mousers...