Discussion Starter
•
#1
•
So I decide about a week ago to assembly my lower. I have two spare lowers so as I was inspecting them both to decide which I wanted to use. I noticed one finish was kinda off, one was smooth a semi flat black and the other was kinda gritty and satin black. I liked the satin black look but as I suspected the finish was not right or very durable. Since I was strongly considering this build for a paint job I decided to use the satin black one. Well shortly after I started assemblying I noticed scuff marks. So I stopped asseblying, preped it, masked it and painted it. I was originaly going to ultra flat black the parts but I didn't want a multicolor black rifle. So I chose Ultra Flat Khaki by Krylon Fusion. This gun is intended to be beaten on not babied, like my other build. So if the paint starts to chip bad I'll add more paint in the form of a camo scheme. I also didn't want the lower to be the only thing ultra flat Khaki so I painted my Troy Battlerail, end plate and castle nut too. I'm considering doing the stock but want to see what it looks like when I get it all together first.
Heres the finished paint product minus a little sanding in the moving parts areas. I'm probably going to replace the mag release so it will be black.
Side note: All my furniture (MagPul) and other parts will be black except the muzzle device which I'm not painting because I plan to use a suppressor in the future. I'll post more pics after the lower is assembled and then when it's done. For now here is what I've done...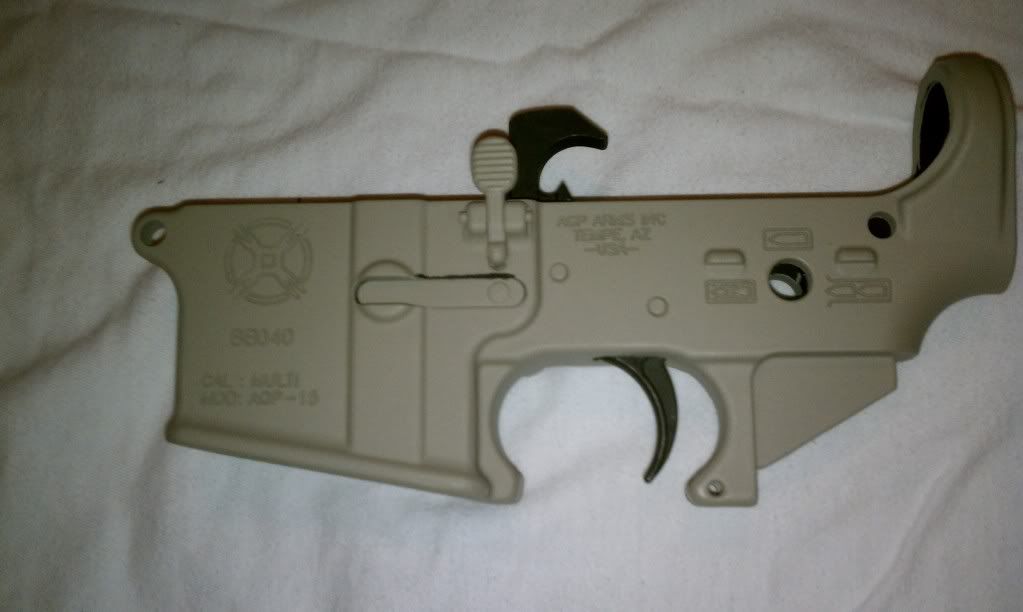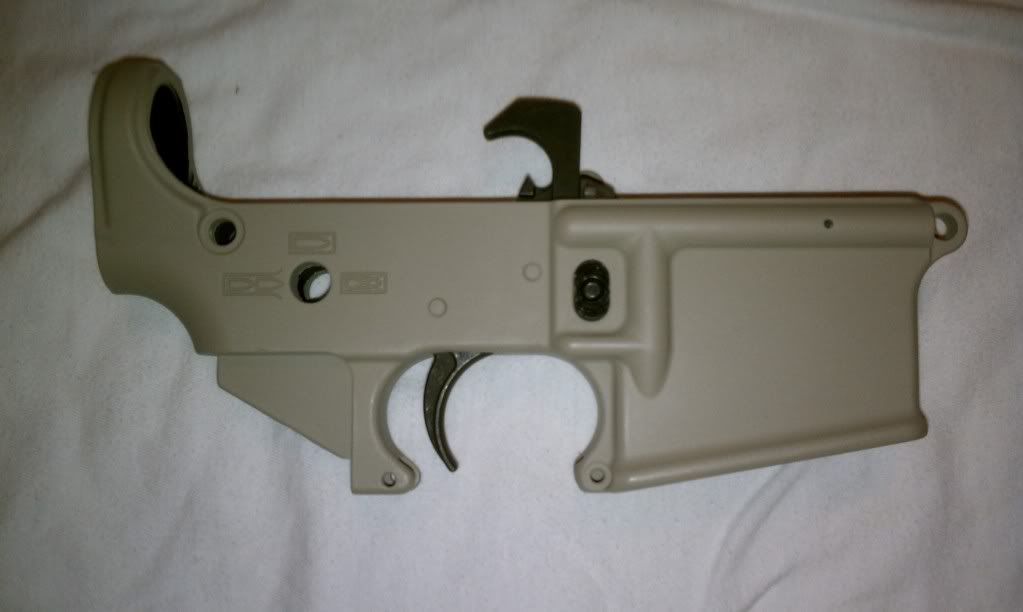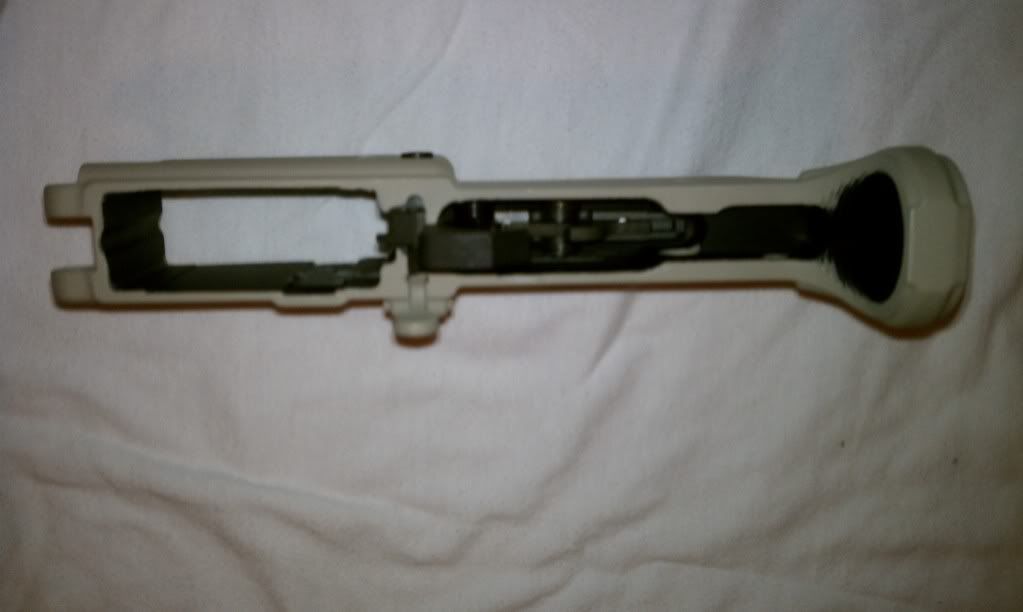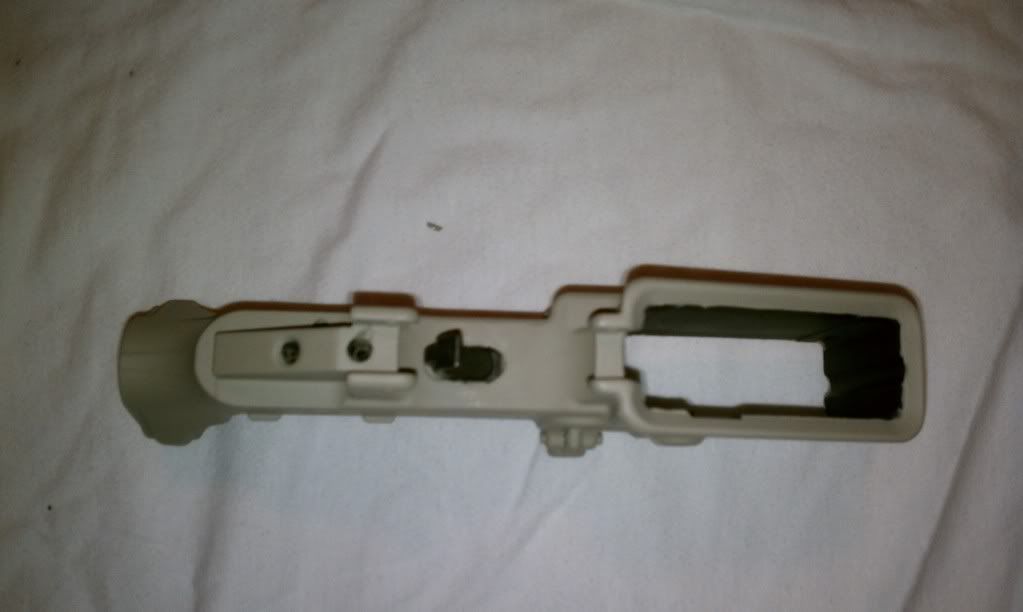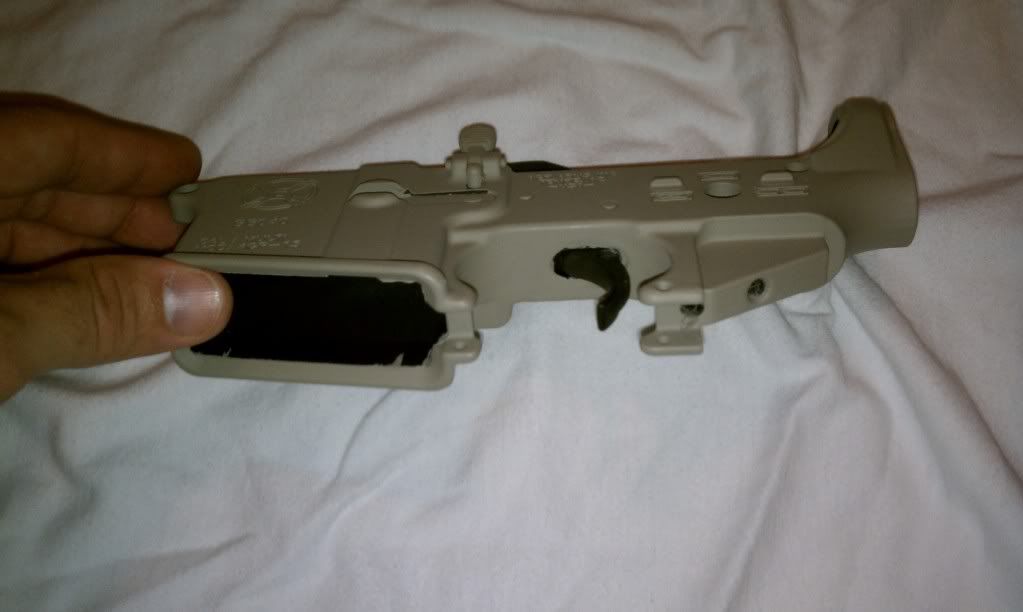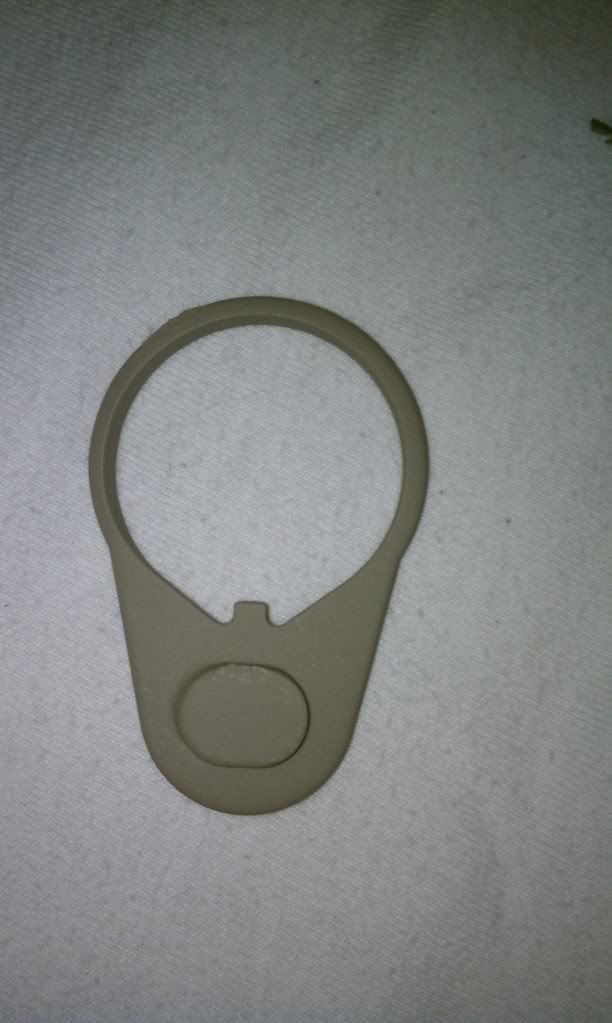 Here is a color comparison ultra flat khaki lower with MagPul flat dark earth mag in it.
I also painted my spare MagPul FDE rails a ultra flat black.