picked up my upper today along with a few other goodies, all i'm waiting on now is the rail and the buffer tube assembly. talked to ups today and it has in fact been confirmed that they did lose my buffer tube. idiots. not the first time they've lost something. my rail should be here by the end of next week, hopefully. i got an 11" TROY standard battle free float rail. this baby's gonna be sexy when she's all done up!!! its a JD upper, decided to go with that cause i knew it would obviously have a perfect fit with my JD lower and the finish would be an exact match. also got my CTR stock, BAD lever, MBUS sights, pmag and some XTM rail covers that i forgot to shoot in the pic.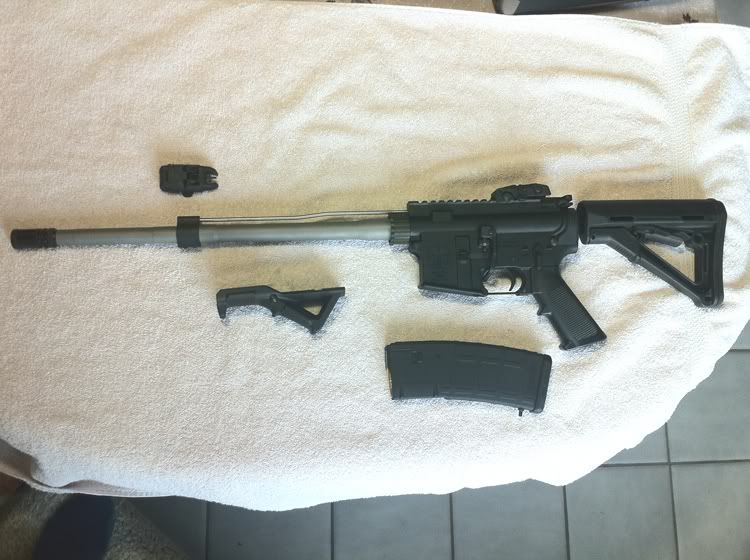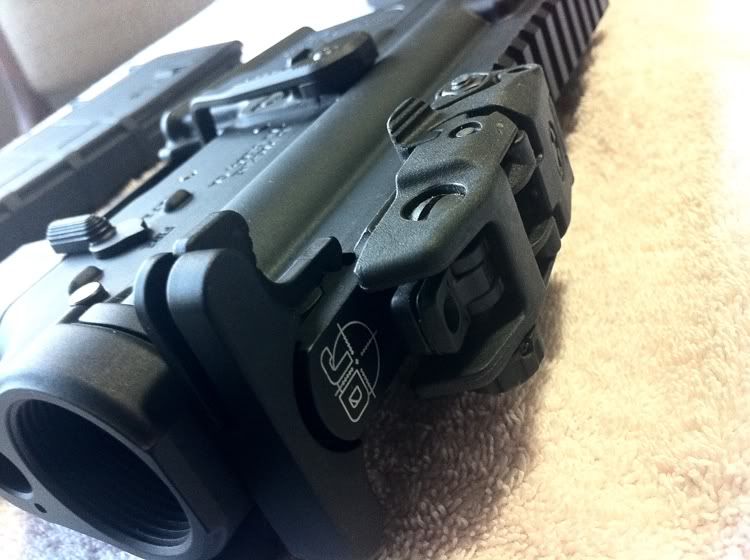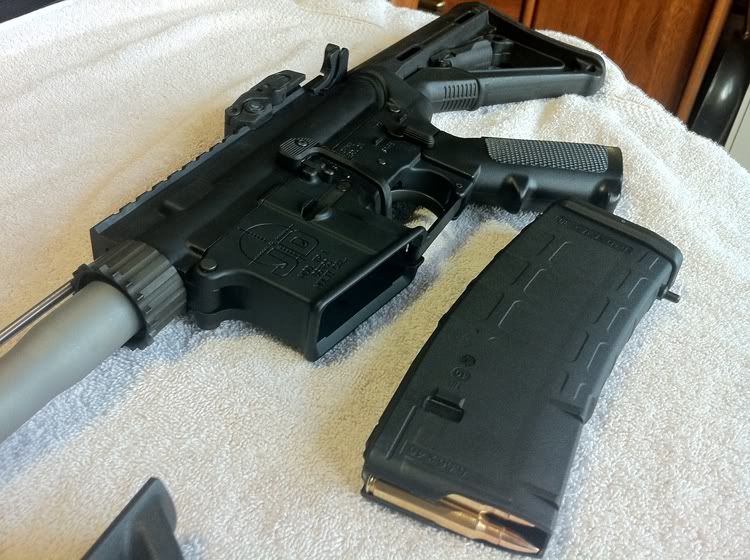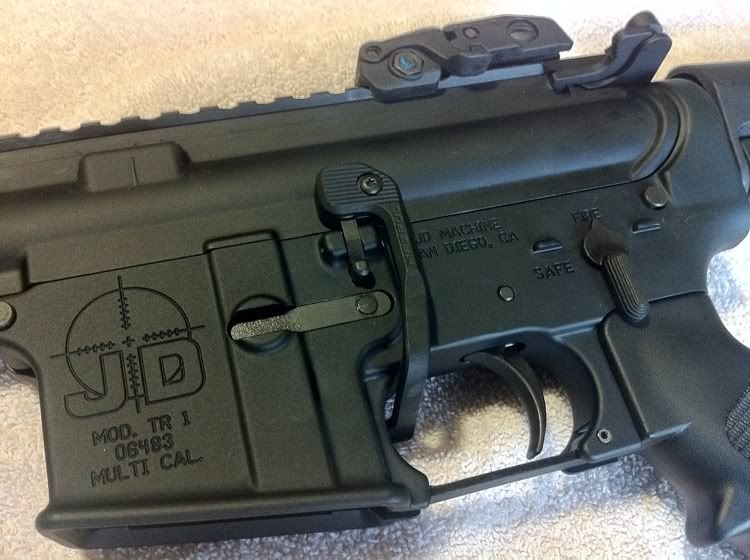 JD machine tech lower
Doublestar LPK
JD M4 upper
JD forged charging handle.
JD low profile gas block
Citadel 16" 5.56 Nato 1-9 twist 416 stainless mid length barrel bead blasted matte.
Mil spec bolt, chrome lined carrier and gas key, side staked.
And a missing spike's tactical buffer tube assembly!!
some of you already know that i was planning on ordering the spikes tactical upper....but i decided to not go that route because of the 12 week wait! i wanna shoot it now!!!