Discussion Starter
·
#1
·
Since I enjoyed seeing the pics people posted so much before I got my XD - here's another of my little family: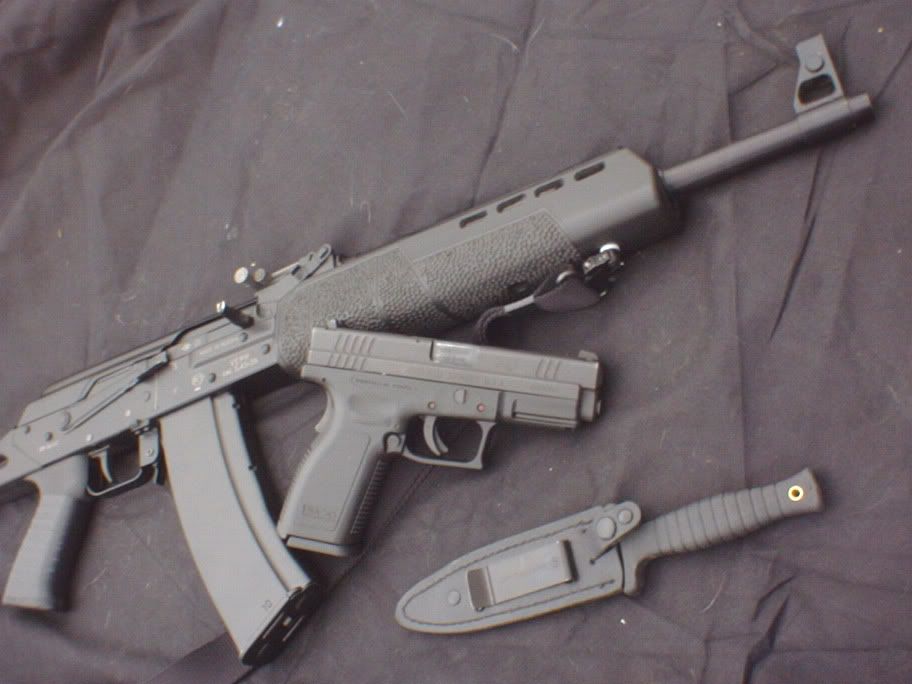 Robinson Armament VEPR-k in 5.45x39mm [w/ custom handguard]
Springfield Armory XD-9 Service
Smith and Wesson Stealth Boot Knife [copied Overkill!]
Now I reeeeally want to get an OD SC in .40 with nightsights... just might have to be my summer purchase. Who knows - talk me out of it!