Discussion Starter
·
#1
·
Here is a -1" 10 round group @ 10 yards shot today at work using my XD40 Tactical w/ PRP Ultimate Match Trigger kit (3lbs) and Trijicon HD sights.
Rounds are 40 S&W Zero 180 gr TCFM loaded w/ 5.5 gr Unique and an OAL of 1.128. CCI primers and mixed cheapo once fired brass.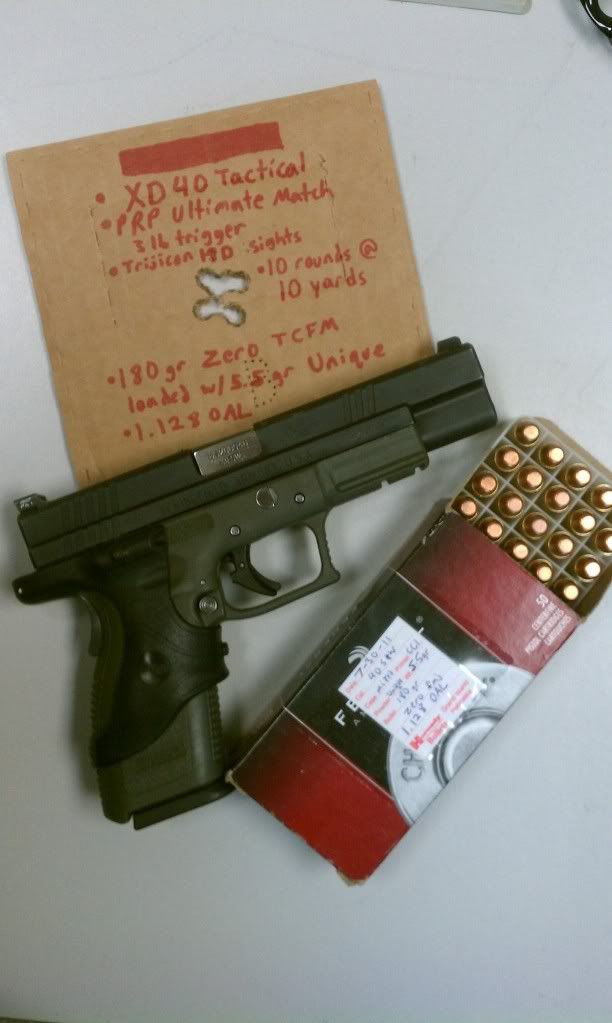 I was a little worried about pressure but the brass shows no signs of over pressure and the recoil felt normal. They fired with a slightly more pronounced muzzle flash than 180 gr FMJ WWB.