Discussion Starter
·
#1
·
Hi, all! I've got a handful of .40 caliber bullets that have a weird dent in the side. These are all individual rounds that have been sitting in a magazine for a while (month or two), and have probably been cycled in and out of the magazine a couple times. None of the ammo that's been sitting in the factory box has this problem.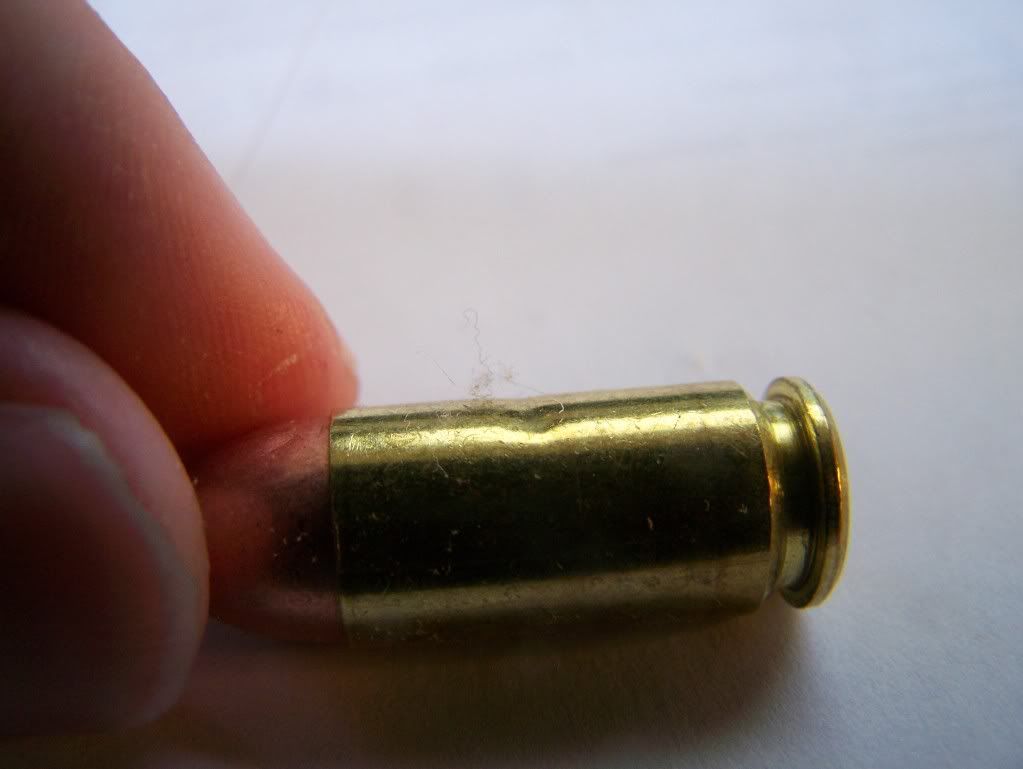 I can't tell if it's something I've done during loading, or if loading the same bullet two or three times into a mag is a dumb move, or if I've got cheap bullets or what - anything anybody could tell me about how or why this might have happened would be most welcome.
The second question is - are these things safe to shoot? Or should I pitch 'em? And if I should pitch 'em, how exactly does one go about discarding a live round?
Thanks, all.