Discussion Starter
·
#1
·
Well, I popped my new to me AR's cherry today as well as fed my XD 45 ctac a healthy meal.
XD ate 590 rounds of mixed Federal, WWB, and PDX1, all flawless with no issues.
AR did 760 rounds of mixed Remington 55gr, Federal 55gr and Hornady TAP 60gr, again alll flawless with no issues
Got my Lucid HD7 tuned and tweaked to under .75" @100 yds (I did a 50yrd zero)
PMags worked great as did the Lucid and my recently mounted Magpul UBR and AFG2. I swapped a few inserts on my CAA grip in order to find my perfect grip.
My buddy had his AR, about 200 rounds for him and about 300 rounds with his .40 S&W steel frame, he figured out his gun does not like anything round nose, but feeds flawless HP's...which is his carry gun so its weird but works
We both shot 2 half pound containers of tannerite and I finished the day off with a 1 pounder.
All in all a good day.
His daughter took a vid of the one of the 1/2lb tannerite explosions, I will post it when I get it this week.
and even though its not of us shooting today, here is a few pics because "pics or it didn't happen!"
here is a recent build pic of my AR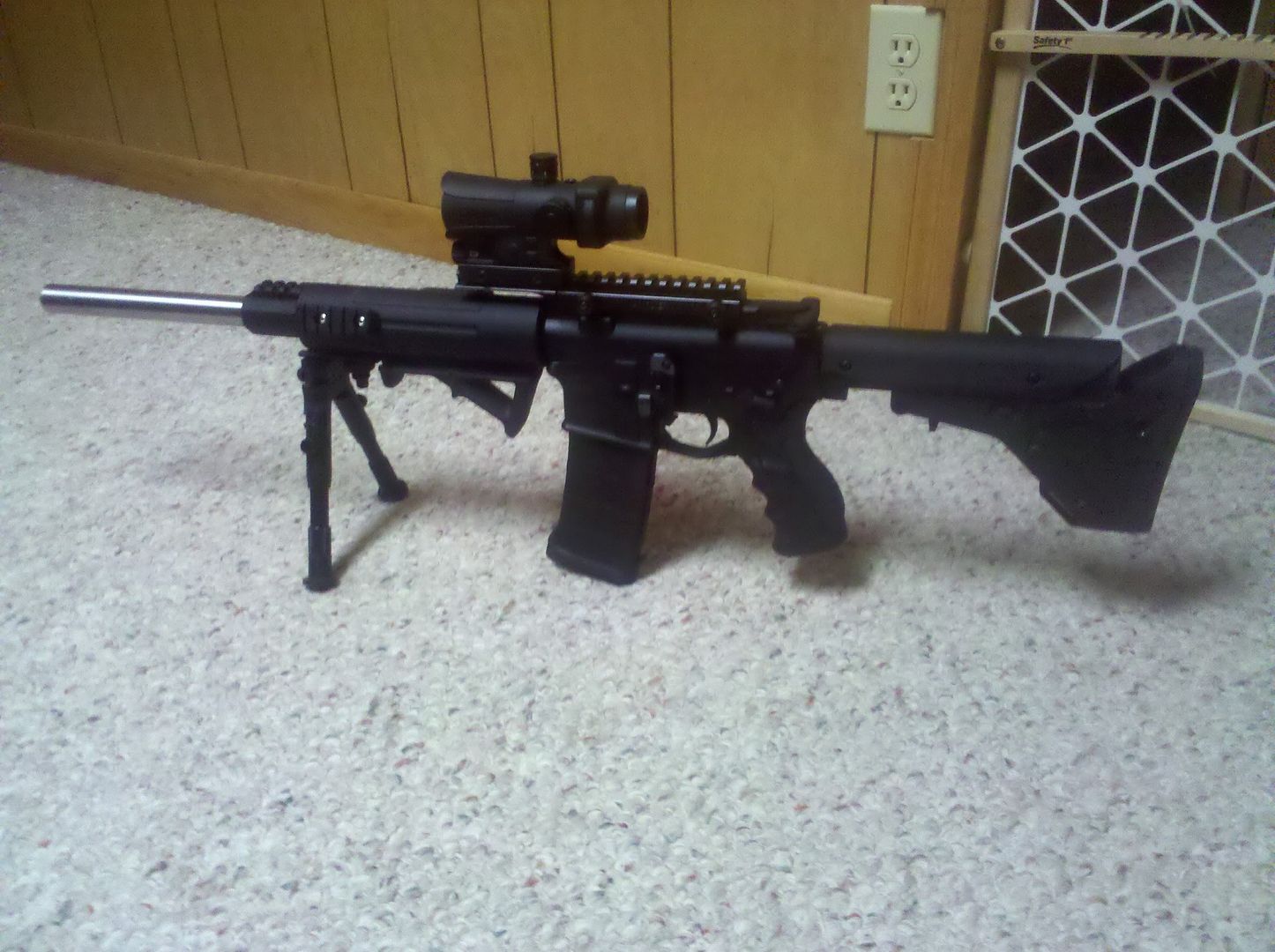 here is my XD 45 ctac @ 20 yds (yes, a little low and left, but this was all parallux style shooting, and honestly, its good enough for SD in my book)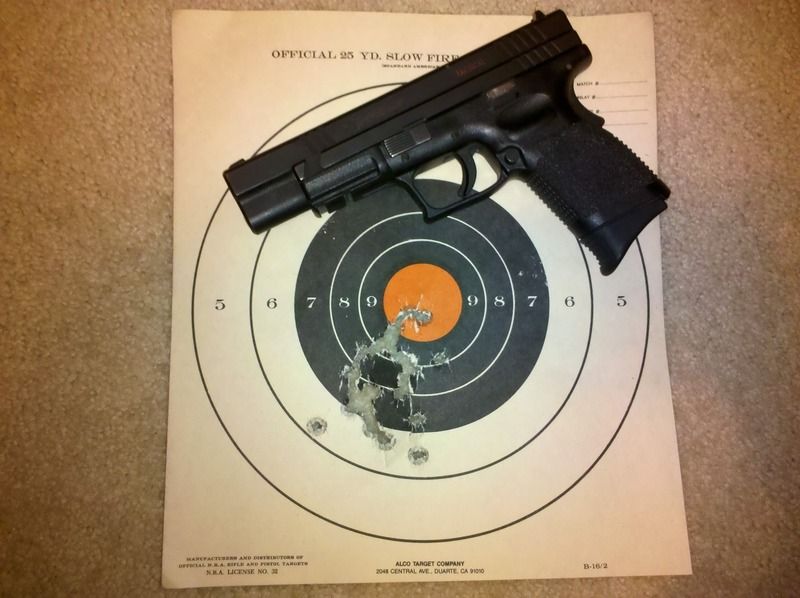 and here is my shoulder after today